"Viva Magenta", the trend colour of 2023 can also be seen in all its facets in autumn and winter. Pink comes from the red family. It stands for joy, fascination and optimism. Those who wear the colour pink in fashion love to stand out and send a signal of strength.
>> As a strong, nuanced "crimson", "Viva Magenta" combines boldness with a sense of pleasure. This blend appears dynamically rebellious without losing its softness. It embodies a passionate elegance and entices a demeanour that is confident yet human. Digitalisation has accelerated globalisation and at the same time made us more connected than ever before. << – Thus a quote directly from the Pantone editors.
The design team of the Johann von Goisern brand was also inspired by this year's trend and uses this expressive colour in some models.
Like every season, there are also some trend colours this year that we have seen at London and New York Fashion Week. These include: "Tender Peach, Rose Violet, Red Orange, High Visibility, Persian Jewel, Carnival Glass, Fiery Red, Fired Brick, Blue Atoll".
To keep its finger on the pulse of the times, the Johann von Goisern brand also looked at these trend colours this season and was inspired by them. However, classic, timeless colours were not to be neglected.
Modern shapes and the colours of autumn
A real highlight in the trend colour "Viva Magenta" is frame JA 021 P18. It captivates with its unique shape and colouring. The same wonderful and extravagant red shade is also represented in many nuances in frame J794 X95. A gradation of this is also the trend colour "Rose Violet", among others.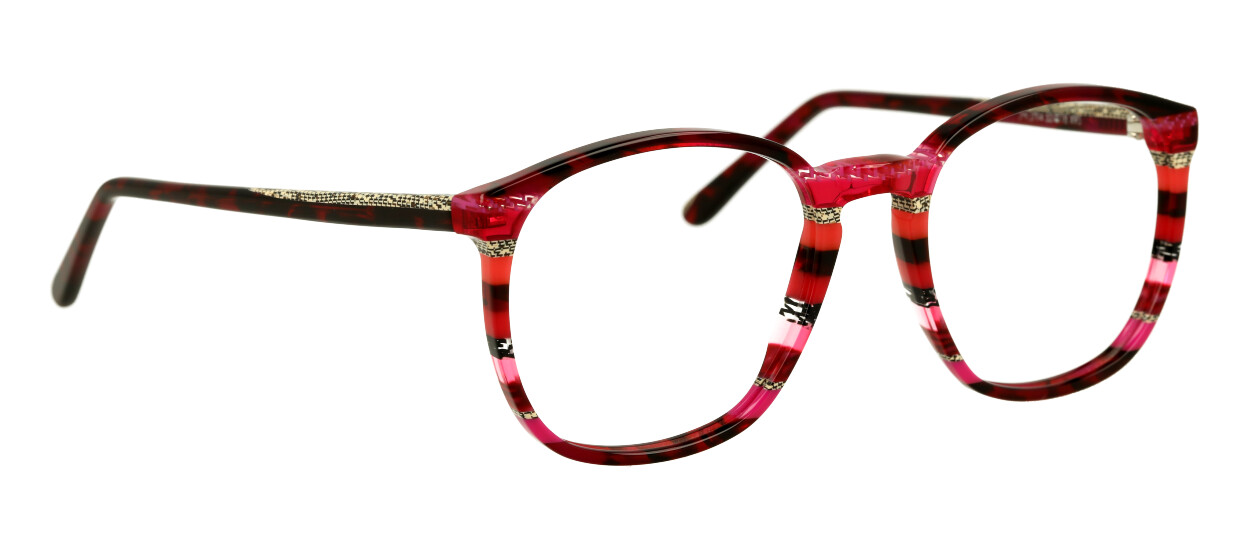 Another trend colour of this year's Autumn/Winter 2023 season is "Fiery Red". This wonderful shade of red is reflected in JvG Art JA023 P29. Of course, the colour is also represented in the men's models. J797 P13 captivates with its strong red tones combined with a special "Blue Atoll" tone.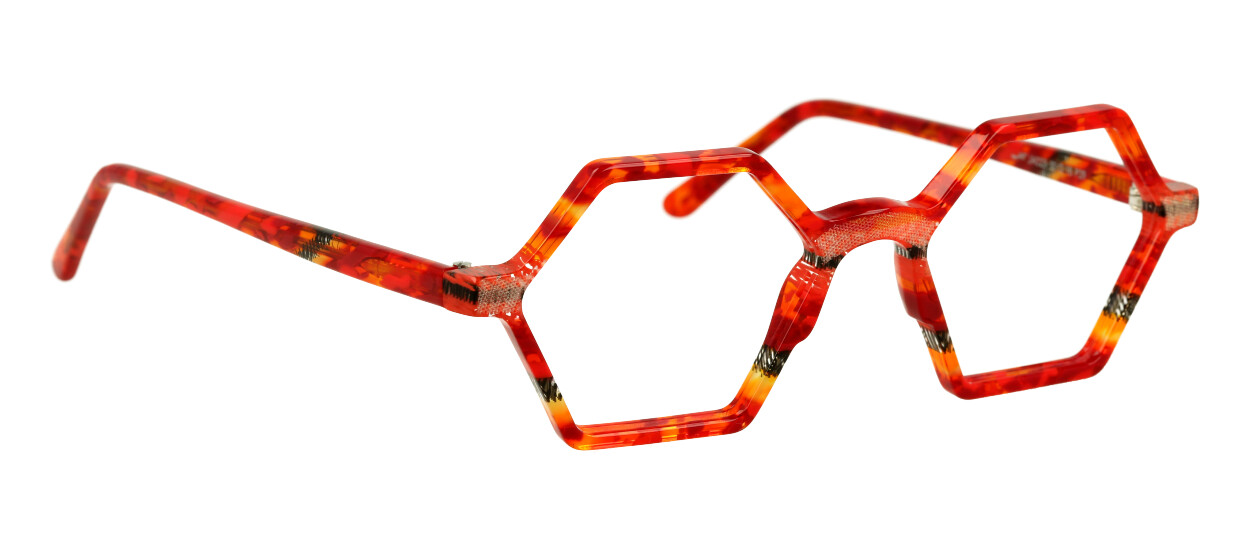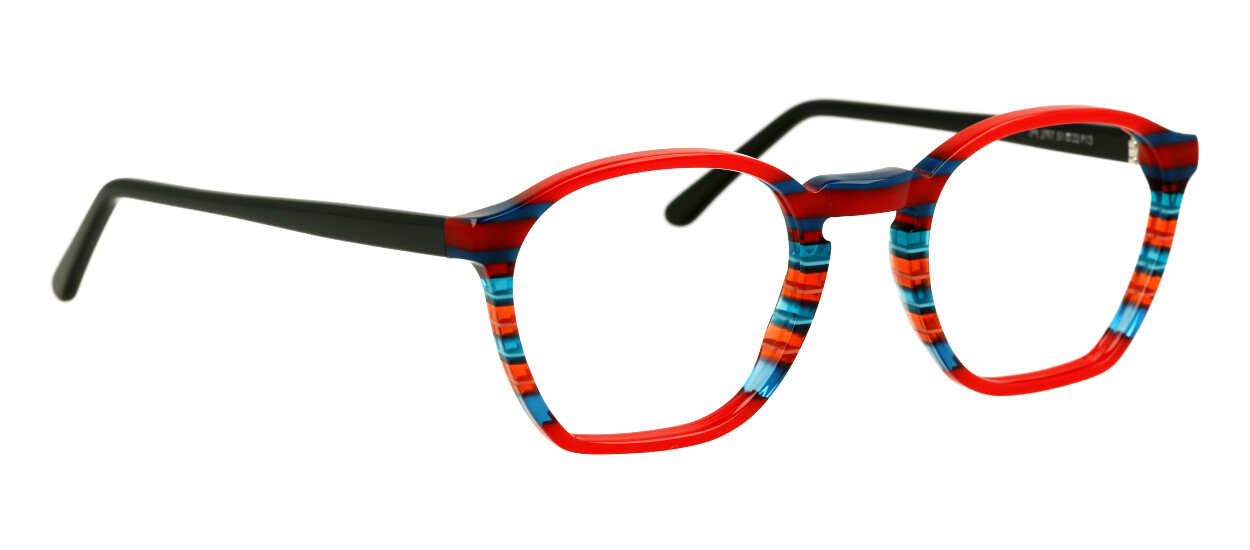 The need for individuality and creativity is growing. The brand "Johann von Goisern" also stands for this, just as the colour yellow stands for cheerfulness, warmth and optimism. The trend colours "Spectra Yellow" and "High Visibility" are in the yellow spectrum.
A highlight of the autumn/winter collection is the women's frame JA022 P21. It combines the yellow trend colours and the magnificent "Viva Magenta" to create a visually exciting masterpiece. A daring harmony full of positive feelings is created.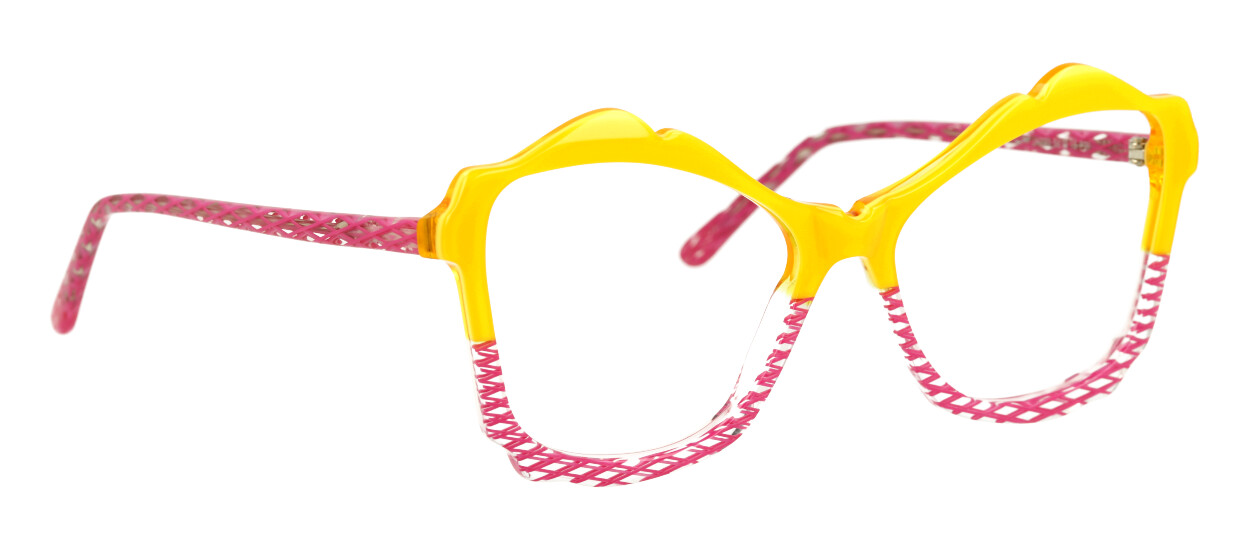 Trendy yellow is also represented in men's eyewear. Among others, in the almost monochrome J795 P05. Here, the radiant "High Visibility" loosens up classic colours like "Lava Smoke" and "Forest Night".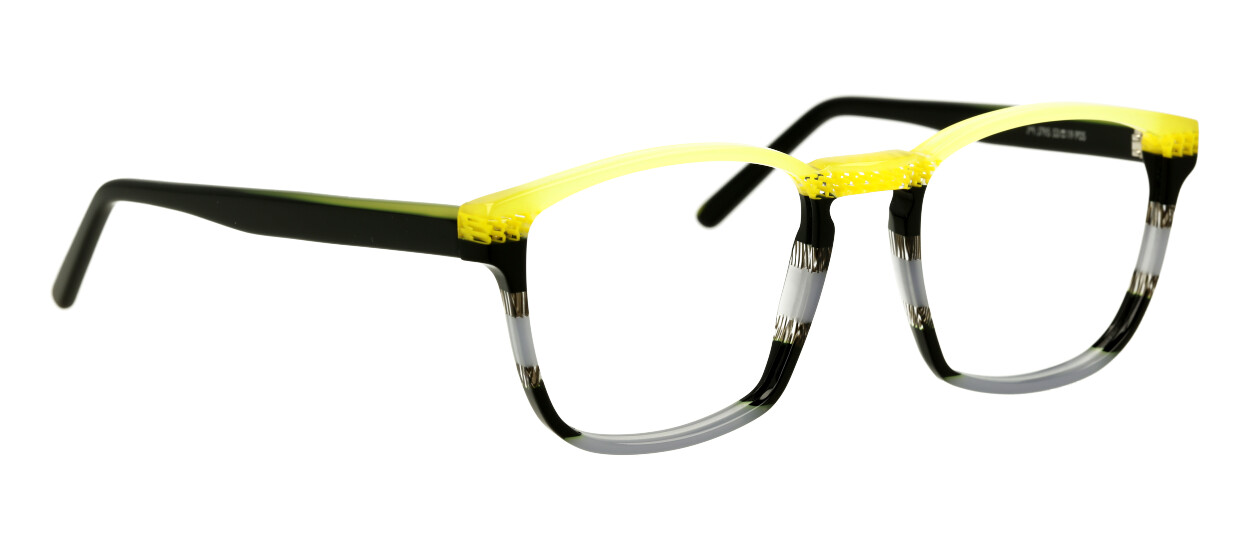 Classic shades like "Lava Smoke" and "Coconut Milk" should not be missing from any "Johann von Goisern" collection. They serve as a contrast and skilfully complete spectacle frames:
The shimmering white-grey in J792 X88 combined with the wonderful colour "Titanate Green" results in a gentle harmony of delicate colours. In the hexagonal frame JA023 P30, the classic trend colours "Hot Fudge", "Forest Night" and black were deliberately used. On many a balmy summer night, when the wonderful nature in Bad Goisern can only be guessed at because of the darkness, the moonlight nimbly lifts the veil of darkness and reveals just enough to reveal the facets of the far-reaching details of the Upper Austrian Salzkammergut. This snapshot served as inspiration for JA023 P30.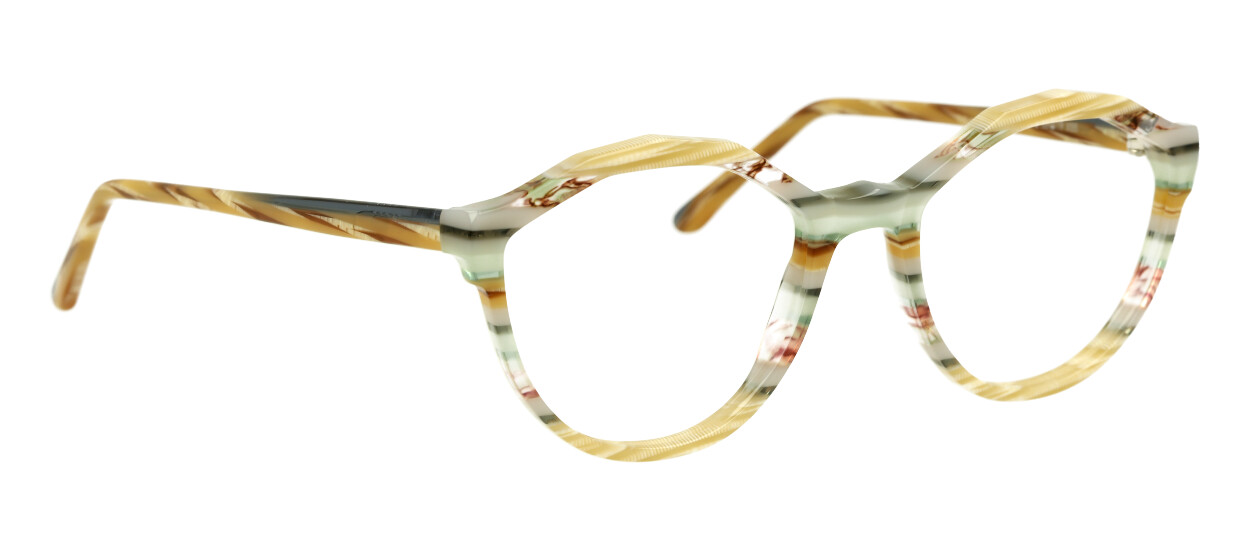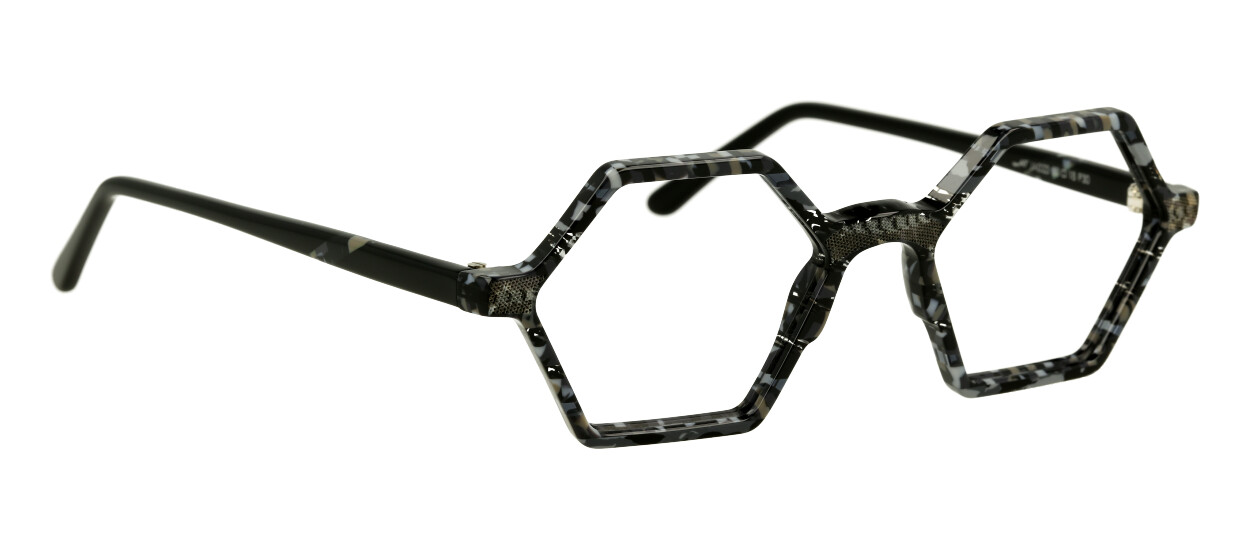 Another colourful highlight is unisex frame J787 X59. Trendy colours like "Sparkling Grape" and "Conch Shell" are the focus of these reading glasses. Precious shades of violet, fuchsia and purple cooperate here in a unique way and are imaginatively reminiscent of a blooming wild rose that has fought its way through the matt field soil.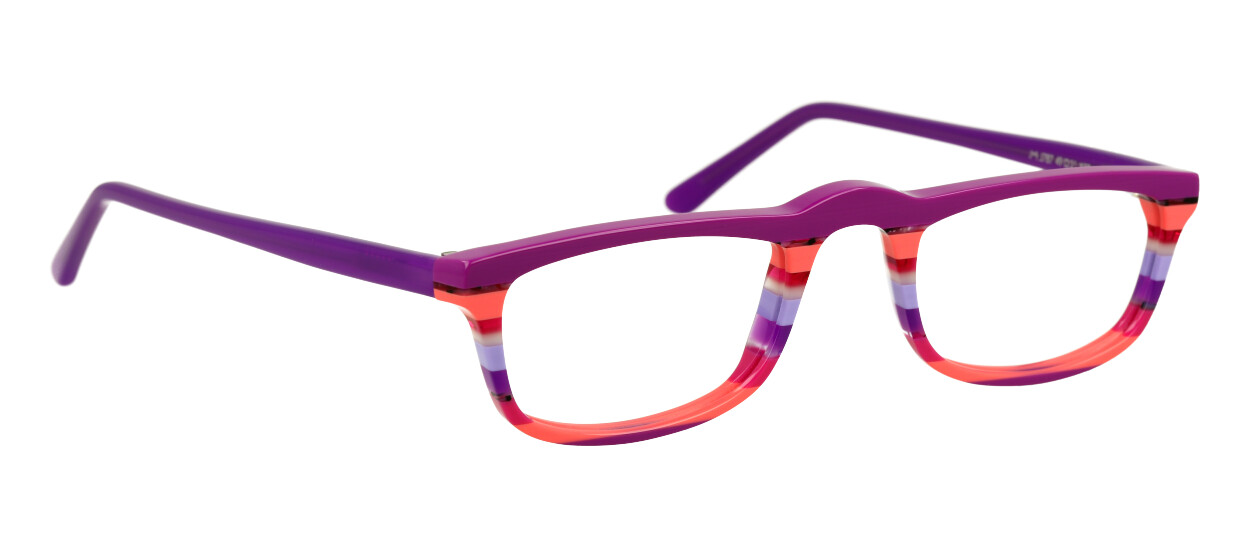 The women's frame J791 X76 also nestles in the bastion of violet tones in terms of colour. Here, everything is simply reminiscent of a lavender field in the French Provence. Delicate violet and pastel lilac blend discreetly into pleasant blue tones here. They contrast boldly with each other and form an even overall picture. The trend colours "Lacecap Hydrangea", "Perian Jewel" and "Carnival Glass" form a unique construct that perfectly suits cold winter colour types.